It's Cold Inside This Cave.
---
It seems like we've been stuck inside here forever. Autumn's long gone and people tell me global warming will invoke another Ice age through the release of greenhouse gases. . . and I'm wondering what to do until Spring. . . Answer? Simple! Decorate! Decorate. . . Decorate. . .
This place needs a facelift. The freaking walls are boring... and besides, right now, there's not much else that I need to do except splash some colour on these walls.
Cave painting - that's what we do during the cold season. Paint the walls of the cave. That's what I'll do. Cave paint.
Fortunately, I know that I'm not alone. You're in your cave too. I'd like to witness your wall art... but in order to that you must first keep your lamp light on. What is your address.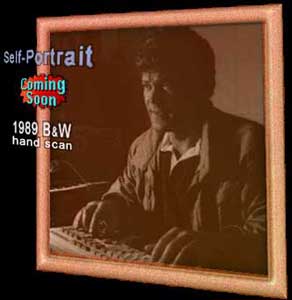 For great decorating ideas check out these guys - and more.
OK... I am John - keeper of the cave. Who are you? Here is where I tell my stories of what I have seen over the years - the demons and the angles... the victories and the defeats. This is my Blog - Binary-log.
These wall paintings describe my times and places - situations and faces... lands, spaces, rock bands... photographs, symphonies, expanding bandwidth and the quest for freedom and enlightenment.
To say the least, this journey has been fabulous... but here I have space to only show a some of impressions. But first check this painting from a friend - more.
KILROY WAS HERE.
---
So what might you find on the walls of this cave? Graffiti! Lot's of it. That's what wall art is - graffiti that says, "I was here."
---
. . . .