We Come
Into Sound . . .
It seems music has followed me my for a long time.
While playing hockey in Mexico in 1965 - more, I took up an interest in playing guitar.  The family I stayed with let me return home with the family guitar.  I restrung it left-handed and bought a book called EZ Guitar Method by Mel Bay. Fortunately, my neighbours Harvey and Dennis Levy were already learning to I joined an excursion of a lifetime. But whatever happened to these great souls? More.
Anyway, we shared chord and picking tricks and best of all, we learned to play together – which is way more fun than playing alone.
Eventually, we started having weekend hootenannies - where all our friends would gather at someone's house and sing along to songs like "Leavin' on a Jet Plane" and "This Land".  In those days there was lots of accessible music from people like Bob Dylan, Leonard Cohen, Peter, Paul & Mary, Gordon Lightfoot and more.  This was when Folk Rocked – and there was much to sing about – this was the '60s.
By 1967, I left home and ended up joining a musical touring group called Up With People.  It took me on tours through the South Eastern USA, Italy and the Congo (Zaire). I sang in some of the finest opera houses in the world. . . and performed before heads of state - I even had an audience with the Pope. I lived in monasteries, stayed on infantry bases (Fort Benning Georgia) and slept on the floor in University dorms with guys who where in school for the sole purpose of avoiding the US Army draft…. But this is a tale I will tell in another Blog entry. For Youtube Video of Up With People In Itally - Click Here.
When I returned from touring, I opened a number of coffee houses where local teenagers could hang out.  Of course, I got to perform occasionally.  In fact, this was the informal beginnings of what later became known as North Shore Youth Services (NSYS).  Actually, NSYS ended up organizing a number music events that included groups like Procol Harem and the Eagles.  The music was good.
Back in those days (1972), I purchased a sound on sound – reel to reel – tape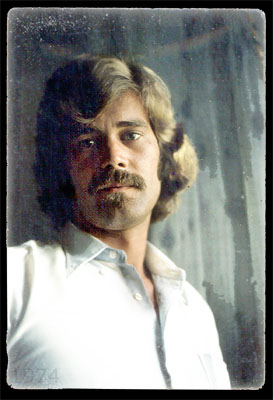 recorder.  This enabled me to experiment accompaniments of my own creation.  It was crude but it gave me a better idea how music works and exactly how bad I could sound without really trying.  I continued using the recorder to around 1987 when I learned how to plug a midi keyboard into a computer… thus turning the computer into a music recording device.  The only problem was recording guitar and voice. Back in those days, computer capacity just was not there.
I did midi music until around 1995 - more.  The last song I recorded was during the Public Service strike of '96. When I moved to Garthwood, I never really unpacked the keyboard.  I did however compile, from tape, a sample CD.
Fast forward to January 2005 and not only did I set up my "studio" again – but figured out how to make make my 1st digital recording. It took weeks to figure out how to configure and operate the software - but when I did, my 1st test reaped amazing results. No rehearsal or practice... just a simple progression of notes. The difference, over what I'd done 8 years earlier, was this time -I could use my guitar. I purchased a device called

Guitar Port, which connects the guitar to the computer via 30 classic (virtual) guitar amps.  Give it a listen.
The guitar was made possible by a device called Guitar Port. Not only does this thing allow you to create a wide variety of Guitar sounds, you can even plug a microphone into it. So I was doodling when I came up with a fun melody that I thought could be recorded so... I did it.
We come into sound. We are here to make a noise... disturb the molecules that we breath in such a way that they vibrate and resonate in much the same way that you do. When I was with Up with People, we sang a song called, "Everybody's Got a Song to Sing". I really believe that life is the process of learning to compose and sing your own song.